ADVERTISING
Contact info@serialindulgence.com for more information.
• 125px x 125px Sidebar Advertisements
• Newsletter Advertisements
ABOUT SERIAL INDULGENCE
Hello, I'm Mimi, I am the founder and editor of Serial Indulgence.
Me and My collaborators work very hard to find the world best indulgences in the world of Home Decor, Design, Architecture and more.
MENTIONS OF NOTE
Serial Indulgence has been mentioned in Loulou and Clin D'oeil Magazines.
PREVIOUS COLLABORATION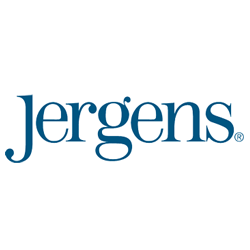 REVIEWS
All completed reviews are property of Serial Indulgence. To sponsor a Product Review, please contact info@serialindulgence.com.
Reviews will be posted within 2 weeks of product receipt. These are 100% my opinion. 
A full-size product is required to facilitate a review. A fair and accurate review cannot be completed with a sample size product. No products will be returned.
Reviews will include company and product details, images taken from your website, images of the actual product received, links to your website or blog, links to your company or product Facebook page and Twitter profile and purchase information.
Serial Indulgence is not responsible for any shipping or duty fees. Any packages shipped COD will be refused and returned to sender.
In the case of a negative review, I will contact you by email prior to posting and give you the option to decline the review post.
GIVEAWAYS
To sponsor a Giveaway, please contact info@serialindulgence.com.
Giveaways are held for a 1 – 2 week period.
You are responsible for shipping the prize to the winner. Please do not mail the prize with the Review Product.
Please inform Serial Indulgence if the Giveaway is available to enter in Canada, U.S. and/or Worldwide.
Serial Indulgence will set aside time to promote the Giveaway through social networks (Twitter, Facebook) and a newsletter to my subscribers. I will also post links to the giveaway on other blogs where appropriate.
Winners are selected using random.org and notified by email. Winners have 48 hours to respond to the email and claim their prize. I will promptly forward you their shipping information. I ask that prizes be shipped to winners within 2 weeks of the Giveaway end.
A required Giveaway entry is usually to have the reader visit your site and comment with a favorite product. I can ask readers to like your Facebook page, follow you on Twitter or subscribe by email to your newsletter for bonus entries. As per Facebook Rules, I cannot ask the reader to take an action on Facebook (like leaving a comment) for entry; I can only have them like your page.
ABOUT OUR AUDIENCE
Serial Indulgence appeals to women age 25 – 45 with a median income of $50,000 – $100,000.
My readers' trust is very important to me, which is why I feel it's necessary to make a few promises to from the get-go concerning the products and services I endorse on my blog.
I promise not promote merchandise and services that are, to the best of my knowledge, dangerous or hazardous to my readers' health.
I won't endorse a product or a service that I haven't used myself.
Everything that I promote will meet my standards for quality and satisfaction.
Honesty is the best policy in my book, so I will always give truthful accounts of my experiences with what I recommend.
I will not exaggerate or make false claims in my promotions.
I will give my readers the same consideration that I would expect to receive when being recommended a product or a service.
I will only endorse commodities that I am truly interested in.
And finally, I promise to promote products and services that will constantly make my readers look forward to spoiling themselves.
.